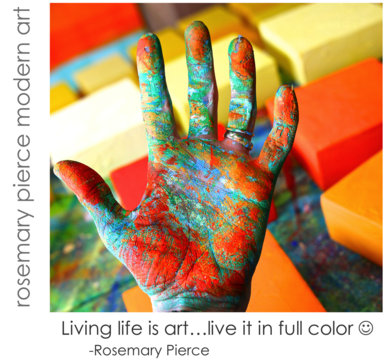 Looking for truly original modern art?
i am delighted that our paths have crossed! thank you for your interest in my work and i look forward to creating for you!
my passion is to share joy through my art.
every day i have the privilege of creating from the heart original artwork for people and places all over the world! i am so grateful for the lovely people i get to create for and the spaces in which my work is displayed to bring love, joy and an uplifting boost to those who experience it.
that satisfaction is what fuels me to keep making more and more art, with great love and care for each unique project. i take the confidence and trust you place in me very close to heart and demonstrate that in the final product you receive.
my enthusiasm and energy are driven by my soul's craving to create from my heart. its this desire and need to channel the creative ideas in my head into original works that is both he challenge and the reward of my intuitive and organic processes.
contact me and let's talk about what spectacular artwork i can create for your space. whether it's a large-scale corporate installation, a public space, or a private residential project, i look forward to working with you to create the perfect original wow statement for you!
-Rosemary :-)