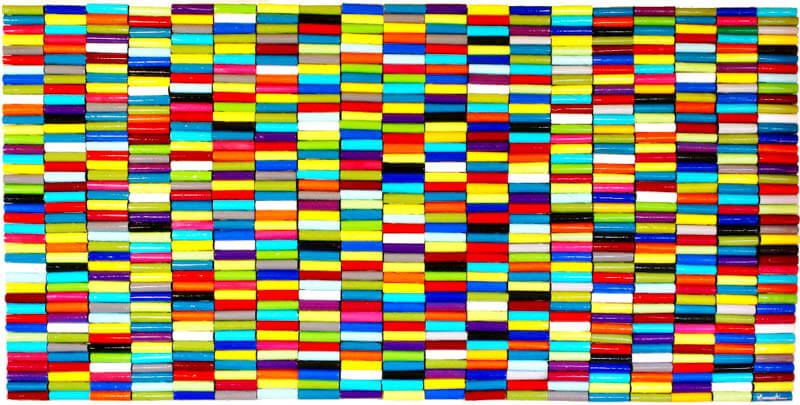 original artwork happily shipped worldwide to these clients:
Yale University (New Haven, CT)
NBC Newsroom Rockefeller Plaza (NYC)
Google (Austin)
American Airlines (Irving, TX)
MIT Work Life Center (Cambridge, MA)
UCLA School of Medicine (L.A.)
Kaiser Permanente (Sacramento)
450 Sansome (San Francisco)
Astronaut Dr. Bill Fisher (Houston)
Le Bonheur Children's Hospital (Memphis)
AC Hotel Bourbon Street (NOLA)
P&O Cruiseships (international)
Doubletree (Chesterfield, MO)
Dupont (Midland, MI)
Parkview Hospital (IN)
Western Securities (Dallas)
Oasis Cruise Lines International
Phoenix Home & Garden Magazine
Tenet Healthcare (Dallas)
Sidley Austin LLP (London)
Bedford St. Martin's (Boston)
Morgan Stanley (NJ)
Pillsbury Winthrop (CA)
AlbumTown (Mountainview, CA)
Wilkes Child Psychiatry (Alberta, Canada)
TPSi (Cincinnati, OH)
Astro-Med (West Warwick, RI)
a-mrazek (St. Louis, MO)
Savor This Inc (Scarsdale, NY)
Kingfisher House (Berkshire, UK)
Konings (The Netherlands)
The Case Law Firm (Chicago)
City Center DC (Washington, DC)
MRRU Research (NYC)
Newcrest Image (Lewisville, TX)
FEH Associates Inc (IA)
Pite Duncan LLP (San Diego, CA)
Skyline Corporate Center (NJ)
Spellbound (Newport Beach)
TechServe Alliance (VA)
Banner Thunderbird Medical Center
Residence Inn (Dallas)
Michael Best & Friedrich Law (WI)
ASD Healthcare (Frisco, TX)
Hampton Inn Downtown Dallas
Shankle Law Firm (NC)
Commercial Bank (Austin)
One Medical (Scottsdale)
Marriott, N. Charleston (SC)
Cassia Garden Residence (Malaysia)
SUCASA Magazine (Albuquerque)
Redrock Consulting (Bristol, UK)
App Annie (NYC&CA)
Jacquemart (Paris, France)
Cruise Line, undisclosed (Miami)
Paloma Terrace (Los Angeles)
Nutmeg Post (NYC)
Valley Presbyterian (Van Nuys, CA)
Reservoir Corporate Park (CT)
Educe, Inc (San Diego)
KSHA (San Francisco)
Smoke Modern Barbque (NC)
Larkspur Court (Larkspur, CA)
Rugby Realty (NY)
Bennett Jones LLP (Calgary, Canada)
Town Center Dental (Austin)
Faulkner + Locke (Atlanta)
Aequitas Accountants LTD (Middlesex, UK)
DraxxHall Management Co (Pittsburg)
Adams Express Company (Baltimore)
Chancellors (Oxford, UK)
Widmer Interiors (IL)
Razai & Nefulda Law (Orange, CA)
City Center (Washington DC)
ECG Productions (Atlanta)
Greenhouse Agency (Irvine, CA)
Robson Ranch Restaurant (AZ)
Lendrum Fine Art (LA)
Portacool (Center, TX)
Kimberly Timmons Interiors (Denver)
Sage Dental (Reno)
300 Lighting Way (NJ)
JM Brennan Inc (WI)
High Profile Monthly (MA)
One Medical Group (San Francisco)
Capital View Healthcare (Washington)
Claridge (Naples, FL)
Urban Chalet (San Francisco)
Cafe Amore (Lyndhurst, NJ)
Eaton Fine Art (Austin, TX)
Vastu (Washington, DC)
Fitness Unlimited (Milton, MA)
Ovation Partners (Austin, TX)
Conn Kavanaugh Law (Boston)
Steve Leung Designers LTD (Hong Kong)
Cook Medical (Australia)
Creation Technologies (Dallas)
Linque Realty Services Inc (NY)
Yesmail Interactive (Portland)
Held & Hines (NYC)
Rex Boyce Floor Service Inc. (MI)
AON Risk Solutions (Albuquerque)
FEH Associates Inc (Des Moines, IA)
SuCasa Magazine (Albuquerque)
Holly Homer Enterprises, LLC (TX)
AquAid (South Yorkshire, UK)
Phoenix Table & Bar (VT)
United gulf management limited (London)
Harriet Sesen Associates, Ltd (MA)
Palidrome Design (VA)
DAS (Manassas, VA)
INOVA (Alexandria, VA)
Rockford Memorial (Rockford, IL)
Wilson-Meany (San Francisco)
Korth Sunseri Hagey Architects (San Francisco)
Town Center Dental (TX)
Adams Express Company (Boston)
Private collection, Raj family (Dallas)
Dr. Josh Branco (Reno)
Solgar Vitamin & Herb (NJ)
Connect the Docs (CA)
Central Wyoming College (WY)
Chancellors (UK)
Sheraton Downtown Nashville
Private Collection (Plano, TX)
International Corporate Art (Norway)
Rocket Pharmaceuticals
Adams Funds (Baltimore, MD)
Distinctive Art Solutions (VA)
Frizzles (NY)
Colerick Law (CO)
Digiovanni Orthodontics (CA)
Rocket Pharma (NYC)
Aashirwad Fine Indian Cuisine (Orlando)
The Ambiance Group (Nashville)
Eaton Fine Art (Austin, TX)
Razai and Nefulda (Orange, CA)
Charles H. Dodge, DMD (GA)
Financial Services of America (MI)
National collections/commissions
TX, CA, NY, CO, VA, IL, FL, GA, LA, CT, NJ, AL, DC, AZ, AR, OH, MA, MD, PN, TN, RI, WA, UT, IN, OK, IA, NC, WI, MN, DV, DE, AK, KS, OR, SD, NM, MO, WY, NB and HI
International collections/commissions
Australia, Austria, the Bahamas, Belgium, Belize, Brazil, Canada, China, Costa Rica, Czech Republic, Denmark, Ecuador, Finland, France, Germany, Greece, Hong Kong, Indonesia, Italy, Japan, Malaysia, Mexico, the Netherlands, Philippines, Portugal, Singapore, Spain, Switzerland, Sweden, Korea, Taiwan, Thailand, and the United Kingdom
Large quantity hospitality clients
Rosemary works with many hospitality design clients and has created large numbers of pieces for many projects, including 60+ original sculptures for guest suites on the largest luxury cruise ship in the world.
Art installations
Personal, on-site installation by the artist is always available and Rosemary has traveled across the country to install her works on location in many corporate offices, public spaces, private residences and more.
Galleries/showrooms
Rosemary's work is displayed and for sale in Roche Bobois Paris in the San Francisco Design District.
*If you're interested in selling Rosemary's art in your gallery or showroom, please email rpma@artbyrosemary.com