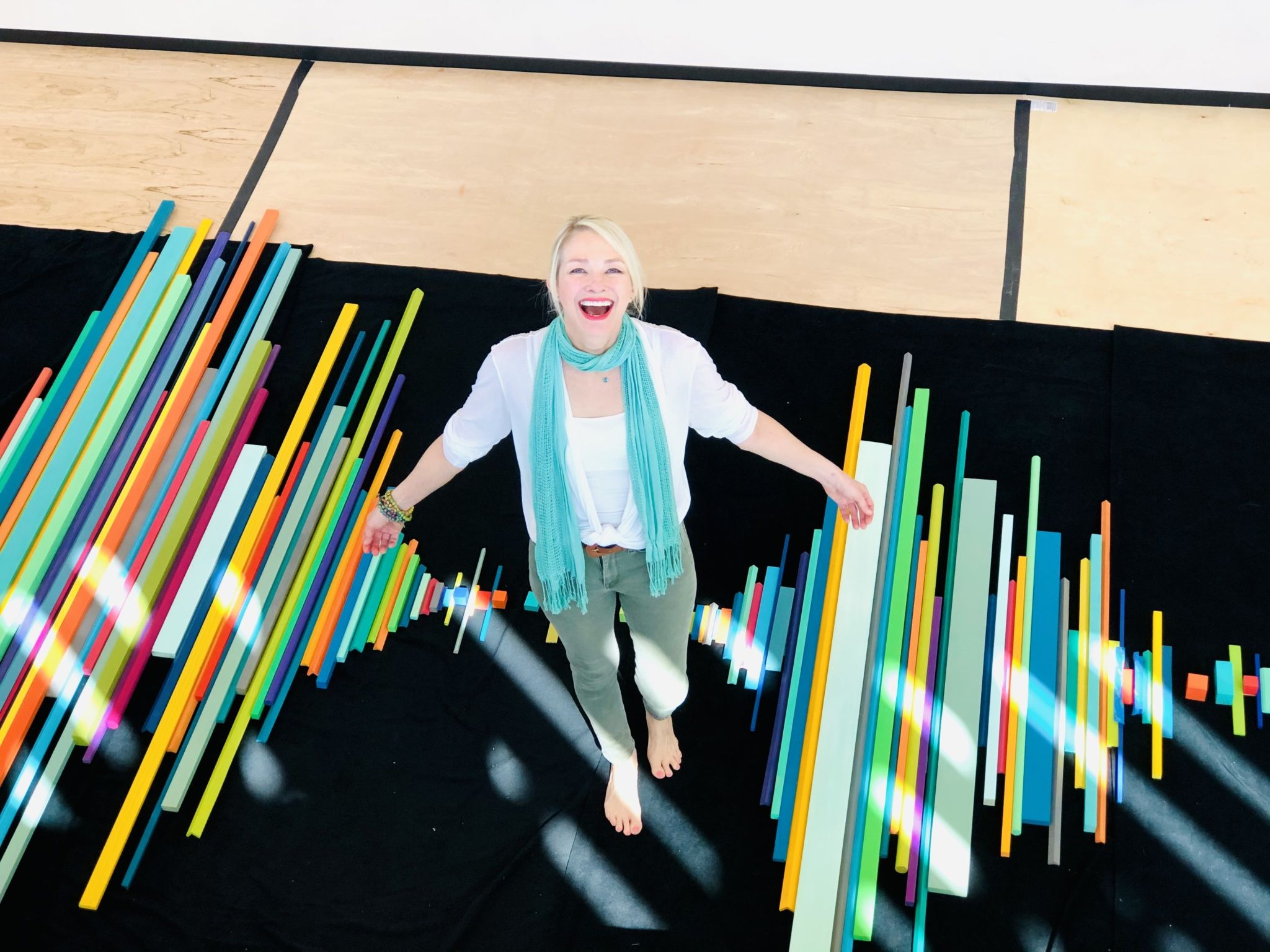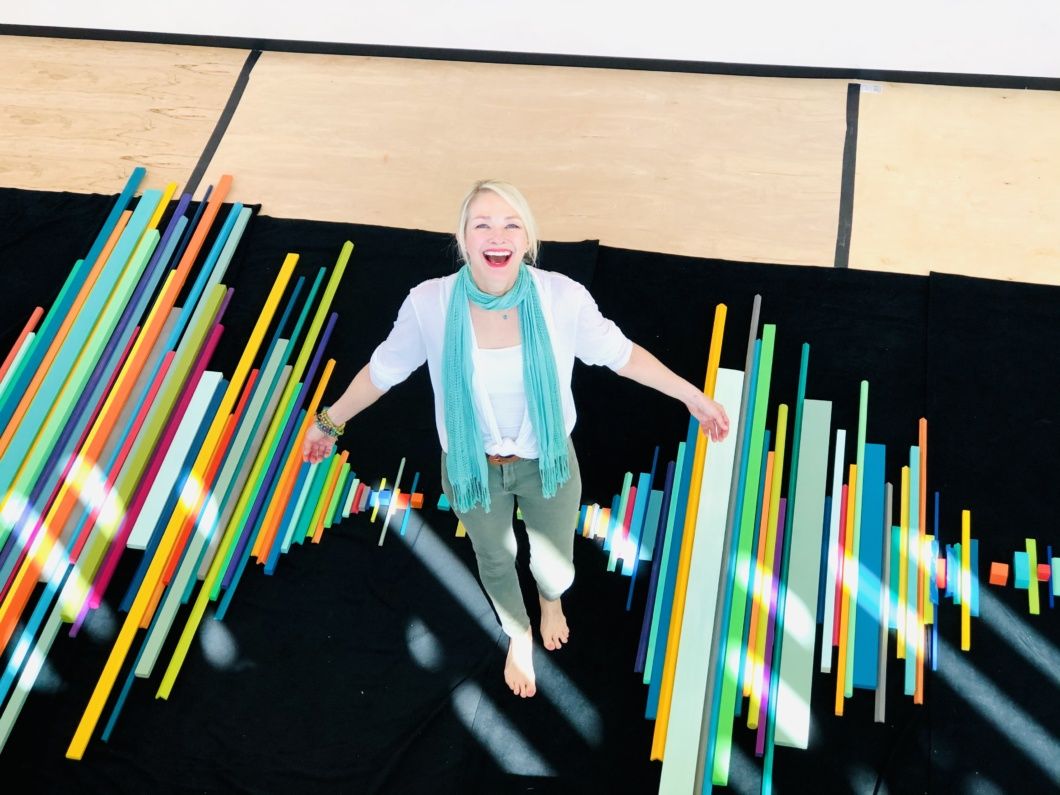 about rosemary pierce
Rosemary Pierce is a world renowned, internationally collected, prolific modern artist. Her truly original, multi-dimensional wall sculptures and installation artworks are created for public spaces, multi-residential, corporate buildings, luxury cruise ships, hotels, hospitals, medical facilities, restaurants, educational institutions, and private residences.
Her passion is to inspire and share joy through uplifting and one-of-a-kind sculptural art statements. Each work is created intuitively by hand with love and care, then shipped and installed all over the world.
Awards: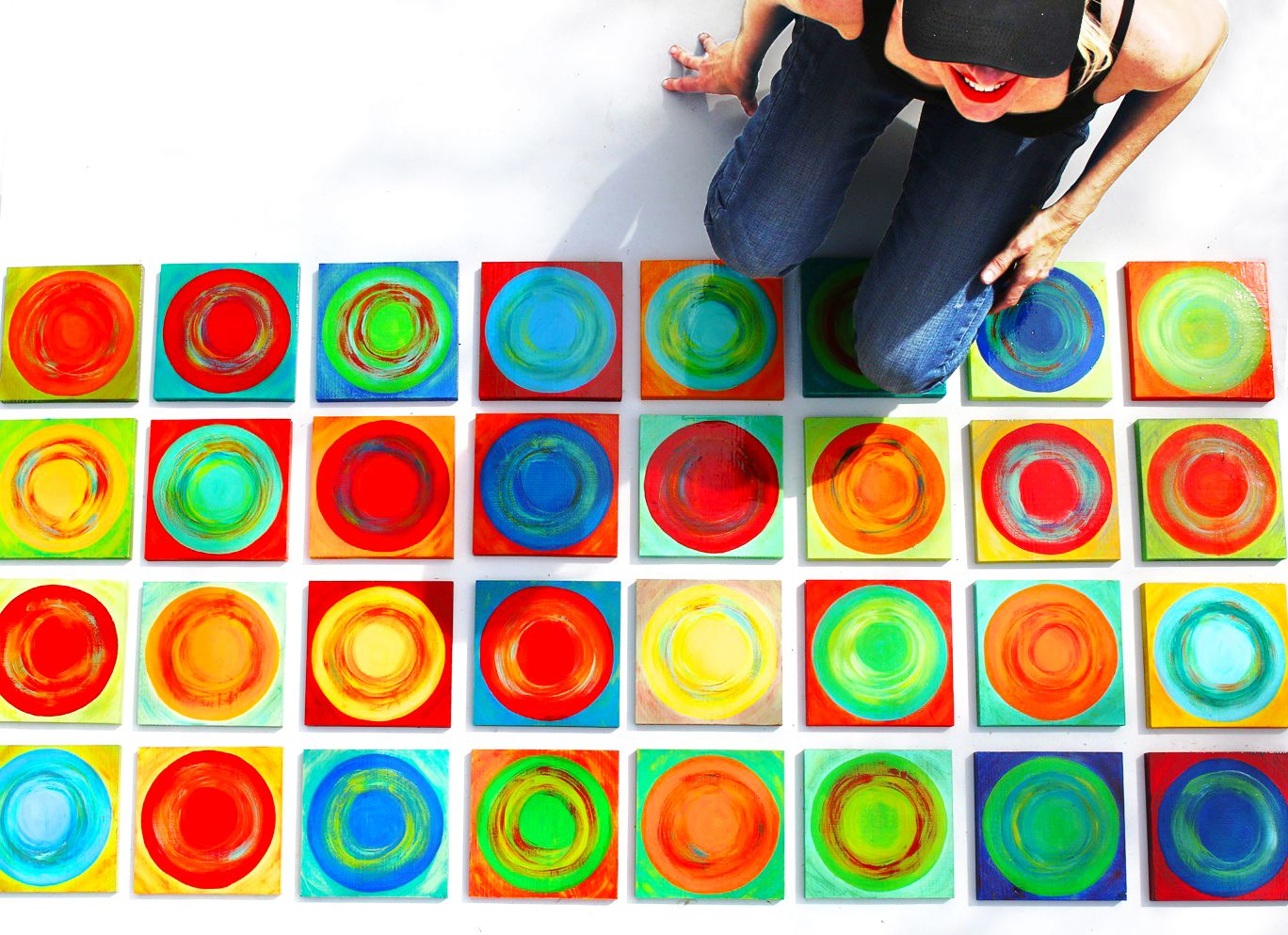 artistic story
"My art story is my life story. I spent years successful in high stakes high stress business, busy being who everyone expected me to be, needed me to be, wanted me to be… but I kept feeling my soul calling me. It felt like my soul was calling me to dare to live the creative dreams in my heart. I felt an awakening to express my authentic self through my creativity and to follow the unfolding of my purpose in this life. One day I heard clearly my soul whispering 'if not now, then when?' It was 2007 and I had just turned 40. I took a flying leap of faith and dared into the unknown to answer that call. My parachute opened and my spirit soared to reveal my creative journey meant to be.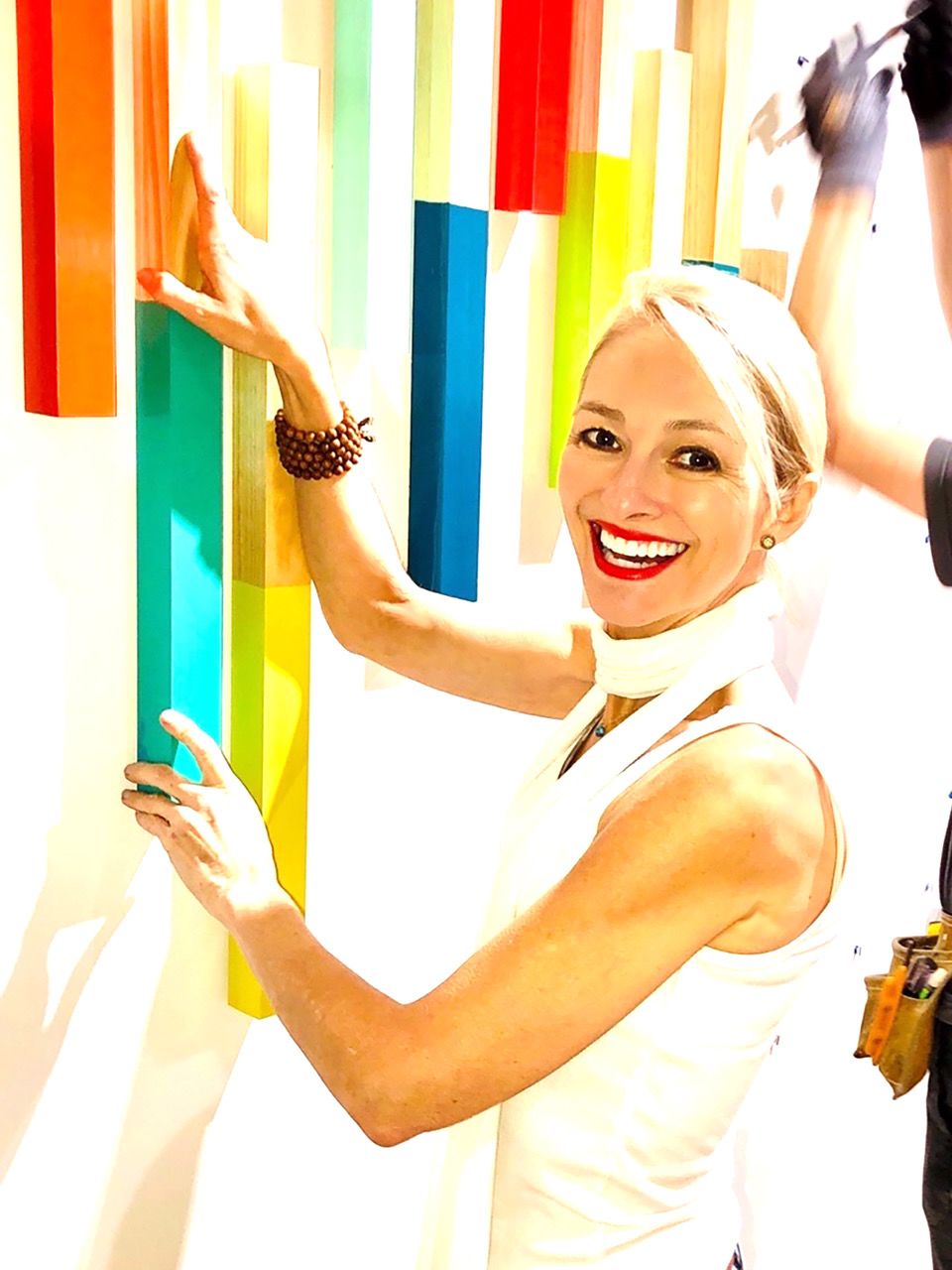 I am so very grateful for this opportunity to express my soul's passion and to live and learn every day more about how I can shine love and light with the world through my work.
Completely self-taught, i consider myself to be an 'experimental' artist, exploring processes, using unexpected materials and methods to birth art that is unique and a one-of-a-kind experience. Having no structured art educational background has given me a great advantage, in my view, as it is so much easier to break the rules when you don't even know what they are. :-)
Having a strong prior background as a successful entrepreneur and a creative spirit willing to dare was the foundation for building my art business. I thrive on the creative challenge of taking my visions and turning them into physical realities and meanwhile i also manage my business like a business which has been key to the result of a high volume of quality truly original work and also very happy satisfied clients all over the world.
I truly live what i love and find that gratitude fuels me every day to continue to expand on living who i am and my purpose is here on this earth."
method
"I work very intuitively and organically, preferring to channel the work to flow through me rather than forcing a limited manufactured outcome. Most often i create for clients who place their faith in my process and turn me loose to create based on conceptual ideas. Giving me this freedom to create at the highest level allows true original work to reveal itself through my intuitive process.
I love creating with the combination of organic and sensational materials which for me represent our experience as spiritual beings having a human experience. I work intuitively and create as i go, using my senses to feel the art flow through me. I am inspired by tapping into my heart, where i envision the work with great detail and then the big challenge and thrill is to extrapolate that vision into physical 3-dimensional reality.
My art is my way to share joy and light with the world. Every piece is handmade with love and care with hope that it carries an uplifting message that transcends the limits of form and brings the art to life as an experience for the viewer."
about the art
"I strive to create bold, vibrant and truly original modern art that is timeless and authentically unique. My work is large and quite usually very physically challenging. Perhaps i am most myself when covered in sawdust and paint, my hands covered in color, listening to beautiful music, completely unaware of space and time, engrossed in being the art, and freeing my creativity to flow into something unique and special.
I love the challenge mentally, artistically, creatively, soulfully, and physically involved in my work. I hope that my artwork – made with passion, love and care – brings a boost of joy and love to those who experience it."
to encourage the mind to be curious,
and the heart to be uplifted with joy;
bringing shape and color alive
in a way that fuels the spirit with love…
t h a t i s m y d a i l y p a s s i o n .
-rosemary pierce
custom creations
Rosemary specializes in site (or people) specific modern abstract wall sculptures, working predominantly with wood, vibrant contrast and color, and rich high-gloss lacquer. Most of her work is done by custom commission, and she is happy to work with you to create the right art for your space and color preferences.
A large portion of Rosemary's custom art commissions are for public, commercial, and corporate locations which has brought the opportunity for some wonderful and challenging projects. "It's very personally rewarding to know my art is being enjoyed every day by the people who experience it whether it be in a large public space, a commercial or corporate building or in a private residence. Wherever the space, i am fueled to make a truly unique and spectacular big wow statement through my original art."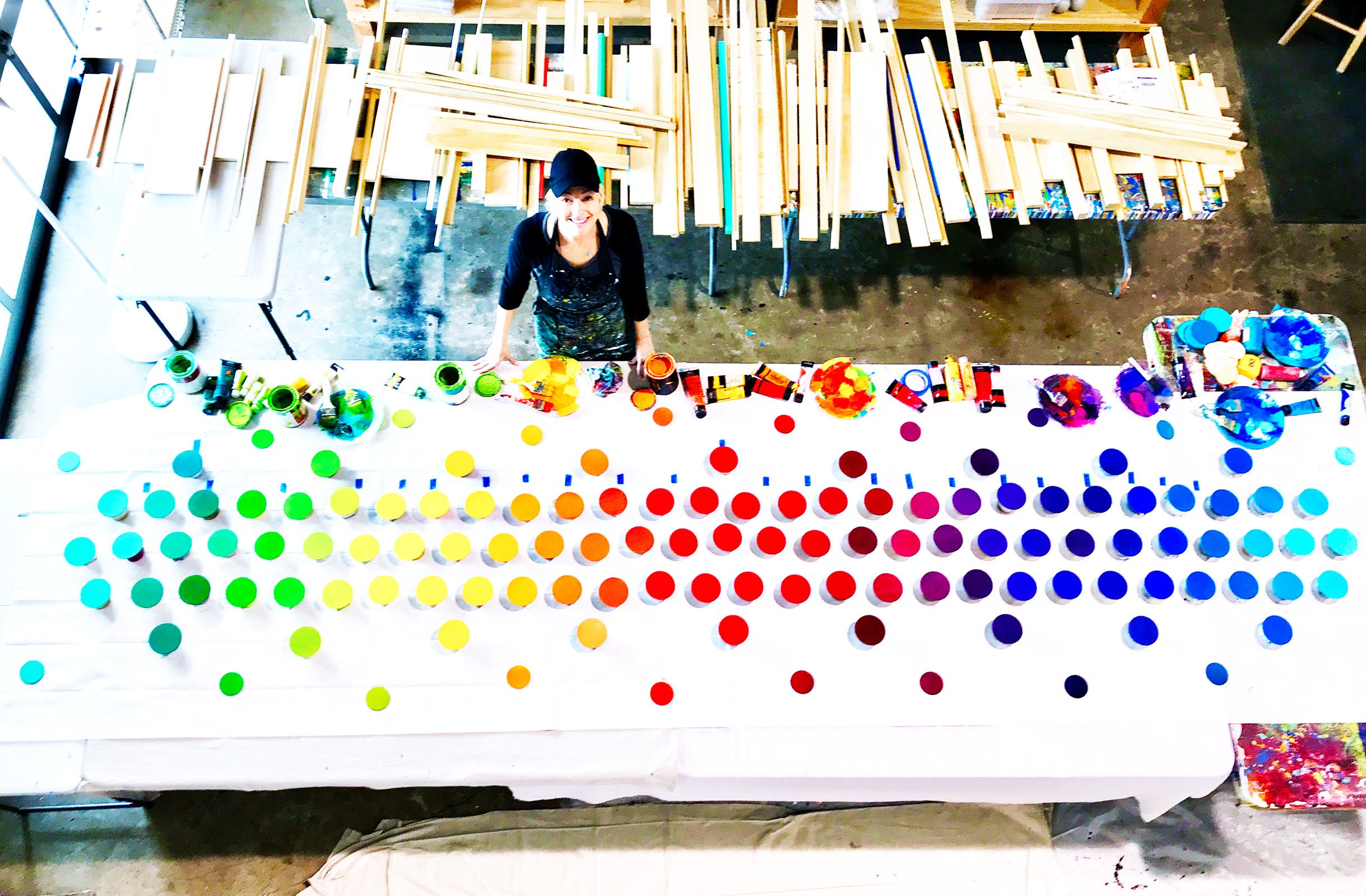 behind the scenes
Follow Rosemary on instagram (@rosemarypiercemodernart) to come inside the studio, check out her unique and intimate process, catch up on her latest projects, and see how she is living an art-full life every day.